Are you are a Local Cable Operator and Broadband service provider? There is a good news for you then! From now on, you do not need to maintain your subscriber details manually. Moreover, you can have your package plans set in a professional manner, get your customer complaints efficiently managed, deliver quick billing to your customers, get all your payments made and collections done easily, and much more. And for getting all these benefits all that you need to do is install the cable TV management software.
Why Install Cable TV Management Software?
Just have a look at the reasons in detail for getting the software application installed.
Easy customer data management– You can keep a track of the set top boxes that have been assigned to your subscribers, their customer IDs, their membership date and numbers, their phone number and address by installing this app. This means you can keep a track of all the information of your customers in an efficient and professional manner. There is nothing that you need to do manually.
Enhanced subscriber management– Subscriber management becomes easy with this app. Your subscribers can be added by the admin/manager through a web application and each of them can be assigned to a collection agent. The administrator may make out the agent corresponding to every subscriber & real-time payment tracking & monitoring of the billing collection status can be done without any difficulty. You can experience great improvements in your monthly collection with this cable TV billing software.
Doorstep billing– Whether its customer billing or collecting the payment both can be done anywhere with the help of this software application. Your collection agent would just need to carry the mobile app to the door step of the subscriber and bill him/her directly.
Bluetooth bill printing– There is also no need to worry when it's about getting the hard copy of the bill. The app has the facility of Bluetooth printing of bills at any customer location.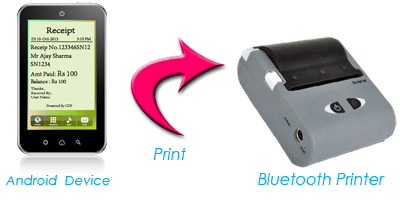 Efficient billing process – The details of the billing are synced with the central server. This would help your manager or the administrator to survey the billing completely.
Live tracking of collection agent– The manager can even perform live tracking of the collection agent while he or she is on move. Location management can be done easily with this app.
Hassle free subscriber re-location– Subscriber re-location has become a very common affair in cities, urban & suburban regions nowadays. With this subscriber management software, you can offer a hassle free transfer of your customers among the service area. However, the billing history, reward point settings, package details etc. of the transferred customer would be maintained as is in the old area.
Automatic package calculation– The subscriber's package calculation can be done automatically by this cable TV management software and this is what you would always look for. Isn't it? So, it's a great feature. The software app basically undertakes the package calculation on monthly basis. Based on the amount of package, the total amount (due/advance) is calculated along with the next date of payment. Your collection agent & the manager will thus be able to track the outstanding amount from each of their subscribers in a much better way.
SMS alerts– This cable TV software can generate SMS to customers for bill payment. This means your subscribers are going to receive SMS in their registered mobile numbers when your collection agent would perform the billing. The software app even features SMS notification for new package launch, payment due, connection inactivation & activation. Being a local cable TV operator and broadband service provider you would have the option to select the SMS package of interest.
Complaint ticketing– Managing customer service complaints and requests is an important part of the cable operators and broadband service providers. This cable TV management software enables operators to keep a track of all the complaints of their subscribers. So the complaints that are raised by your customers can be registered here. The tickets can be tracked as well as closed. Standard issues regarding cable network complaints would be available in the app allowing your manager to choose the root cause of the issue while closing the ticket. You can track the complaints that are concerning most of your subscribers and take a preventive measure for improving your service.
Package management– You can manage packages without any difficulty and offer a wide range of a la carte and special packages to your subscribers according to their needs. You can even offer a reminder about package change to your subscribers.
Help desk management– The app can provide a flexible help desk section helping you to deliver the best support to your subscribers with using minimal efforts. With this feature, you will be able to get a powerful interface for managing multiple subscribers at a single time.
Self-service app for subscribers– This kind of software app is very much in demand nowadays. There are many advantages that you can enjoy by installing such an app. Your subscribers can access it anytime, anywhere 24*7; they can create, close, track and re-open tickets; print the invoice themselves; do quick payments; upgrade plans & many more. You can improve transparency with your subscribers.
A complete payment profile– You can view the collection amount for any year, month, week or day; the collection reports of your collection agents; the total sales report; sales reports of each of your agents, the due reports of your customers, last paid amount etc.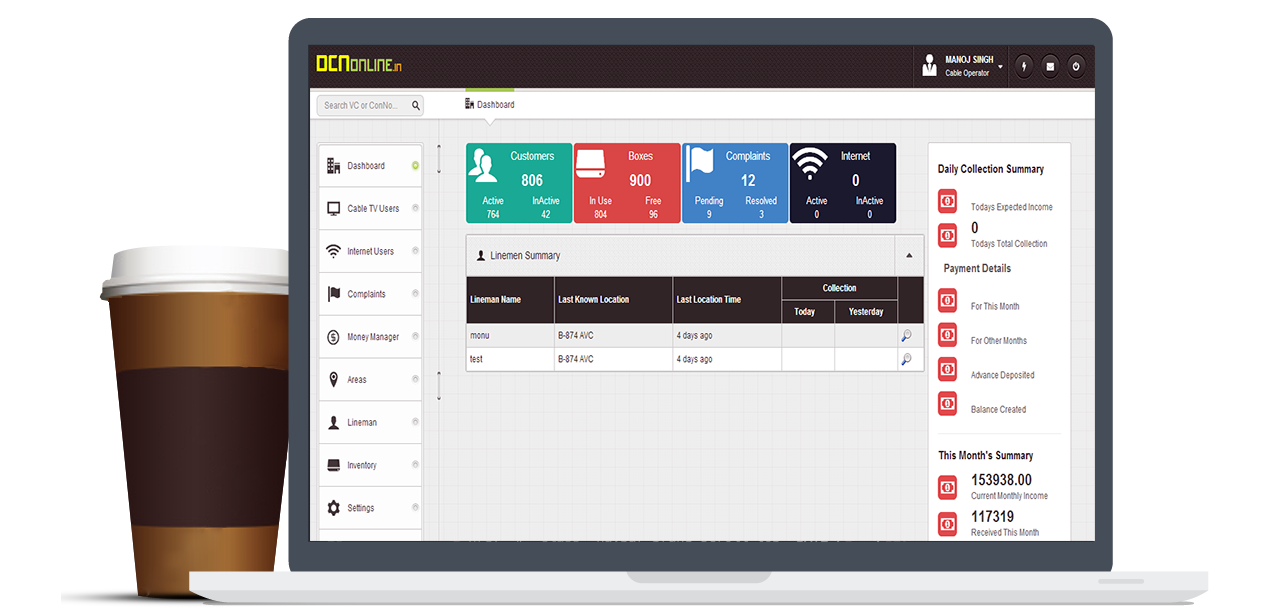 A cable TV management software is an easy to use and one of the most advanced CRM solutions for managing your subscribers.
So, hurry up and install it! What are waiting for?
Get in touch with iMorphosis , an application development company in Kolkata, to help you develop this complete one stop software solution.